Biography
Yohei TANEDA: Production Designer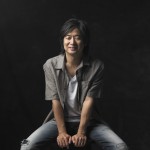 One of the preeminent production designers in Asian film, YOHEI TANEDA has collaborated with an eclectic range of filmmakers internationally, amassing an impressive list of credits that includes designing such films as Quentin Tarantino's "The Hateful Eight" and "Kill Bill: Vol. I," Zhang Yimou's epic "Flowers of War," the animated "Ghost in the Shell 2: Innocence" for Mamoru Oshii, Hiromasa Yonebayashi's "When Marnie was There" nominated Academy awards USA as Best Animated film, "Manhunt" for legendary Hong Kong action director John Woo, Hirokazu Koreda's legal thriller "The Third Murder," and Raman Hui's mega-grossing adventure "Monster Hunt" and follow up "Monster Hunt 2."
Waiting to be released in 2019 and now under post-production, are "Earthquake Bird" (Netflix/USA) and Turandot (Flower Entertainment/China) . "Earthquake Bird" is a thriller story on a mysterious love triangle , directed by Wash Westmoreland, famous as a co-director "Still Alice" which brought Julianne Moore the Best Actress Oscar USA. Alicia Vikander who won the Best Supporting Actress Oscar USA for The Danish Girl, Riley Keough in Mad Max:Fury Road and Naoki Kobayashi, one of members of EXILE, the most popular pop group in Japan play in "Earthquake Bird" . "Turandot", which is a Chinese grand fantasy film set in the age of the Yuan dynasty, directed by Zheng Xiao Long who has made many popular TV drama series in China.
Born in Osaka, Japan, Yohei Taneda is based in Tokyo and works internationally. After studying Fine Arts at Musashino Art University, he began his career as an assistant to the artist Sawako Goda while working on the 1981 French-Japanese film, "Fruits of Passion." Taneda's first feature film as a production designer was in 1988 for "Futari Botchi," and he became prolific in the international film world in 1996 for his work on Shunji Iwai's "Swallowtail Butterfly."
Taneda's other notable credits also include "Sleepless Town," directed by Le Chi Ngai, " Suite Dream" and "The Magic Hour," directed by Koki Mitani, "Hula Girls" and "Villain," directed by Sang-il Lee, Keanu Reeves' "Man of Tai Chi," and Wei Te-Sheng's Taiwanese film "Warriors of the Rainbow," winner of the Best Film award at the Taipei Golden Horse Festival.
Among his many nominations and awards, Taneda was honored with an Art Directors Guild Award nomination for Excellence in Production Design, Contemporary Film for his designing "Kill Bill: Vol. 1," and he was awarded Japan's prestigious Purple Ribbon Medal as well as the Incentive Award from the Japanese Agency for Cultural Affairs.
Photos by Zhou Yulong
as of August 10th, 2018
Films
-As Production Designer- indicated in filming year
2018

Earthquake Bird Directed by Wash Westmoreland / American Film

2018

Turandot Directed by Zheng Xiaolong / Chinese Film

2017

The Third Murder Directed by Hirokazu Kore-eda / Japanese Film

2016

MANHUNT ; 追捕 Directed by John Woo / Chinese-Hong Kong Film

2016

Monster Hunt 2 ; 捉妖記 2 Directed by Raman Hui / Chinese-Hong Kong Film

2015

The Hateful Eight Directed by Quentin Tarantino / American Film

2014

When Marnie Was There Directed by Hiromasa Yonebayashi / Studio Ghibli Animation Film

2013

Monster Hunt ; 捉妖記 Directed by Raman Hui / Chinese-Hong Kong Film

2012

Kiyosu Kaigi Directed by Kohki Mitani / Japanese Film

2012

Man of Tai Chi Directed by Keanu Reeves / American-Chinese Film

2011

The Assassins ; Tong que tai Directed by Zhao Lin-shan / Chinese Film

2011

The Flowers of War ; Jing Ling Shi San Chai Directed by Zhang Yimou / Chinese Film

2010

A Ghost of a Chance ; Sutekina Kanashibari Directed by Kohki Mitani / Japanese Film

2010

Warriors of the Rainbow ; Seediq Bale Directed by Wei Te-Sheng / Taiwanese Film

2009

Villain ; Akunin Directed by Lee-Sang Il / Japanese Film

2008

VILLON'S WIFE ; Vyon no Tsuma Directed by Kichitaro Negishi / Japanese Film

2008

AIR DOLL ; Kuuki Ningyo Directed by Hirokazu Kore-eda / Japanese Film

2008

AMALFI Directed by Hiroshi Nishitani / Japanese Film

2007

DANCE SUBARU Directed by Lee Chi Ngai / Hong Kong Film

2007

The Magic Hour Directed by Kohki Mitani / Japanese Film

2006

KAIDAN; Japanese Ghost Story Directed by Hideo Nakata / Japanese Film

2006

Hula Girls Directed by Lee-Sang Il / Japanese Film

2005

SILK ; Gui Si Directed by Su-Chao Pin / Taiwanese Film

2005

THE Wow-Choten Hotel ; ZA U-Choten Hotel Directed by Kohki Mitani / Japanese Film

2004

Heart, Beating in the Dark Directed by Shunichi Nagasaki / Japanese Film

2004

BE WITH YOU ; Ima Aini Yukimasu Directed by Nobuhiro Doi / Japanese Film

2003

69 sixty nine Directed by Lee-Sang Il / Japanese Film

2003

HANA AND ALICE ; Hana to Alice Directed by Shunji Iwai / Japanese Film

2002

KILL BILL Vol.1 Directed by Quentin Tarantino / American Film

2002

INNOCENCE ; Ghost in the Shell 2 Directed by Mamoru Oshii / Animation Film

2001

FILAMENT Directed by Jinsei Tsuji / Japanese Film

2001

BETWEEN CALMNESS AND PASSION ; Reisei to Jonetsu no Aida Directed by Isao Nakae / Japanese Film

2000

HOTOKE Directed by Jinsei Tsuji / Japanese Film

1999

SHIKOKU Directed by Shunichi Nagasaki / Japanese Film

1999

SENNEN TABITO Directed by Jinsei Tsuji / Japanese Film

1998

DOGS" Directed by Shunichi Nagasaki / Japanese Film

1998

SLEEPLESS TOWN ; Fuyajo Directed by Lee Chi Ngai / Japanese Film

1997

HONG KONG DAIYASOKAI ; TOUCH&MAGGIE Directed by Takayoshi Watanabe / Japanese Film

1996

Swallowtail Butterfly Directed by Shunji Iwai / Japanese Film

1995

Romance ; Romansu Directed by Shunichi Nagasaki / Japanese Film

1994

SMAP AIRPLANE BROTHERS Directed by Hisashi Saito / Japanese Film

1994

ZERO WOMAN : FINAL MISSION Directed by Hisashi Saito / Japanese Film

1989

JULIET GAME Directed by Shoji KOKAMI / Japanese Film

1989

HONNO 5g Directed by Kei Ohta / Japanese Film

1988

JUST TWO OF US ; Futari Bocchi Directed by Koji Enokido / Japanese Film

1986

1/2 Man Directed by Sogo Ishii / Japanese Film

1984

ABNORMAL FAMILY Directed by Masayuki Suo / Japanese Film
-As other positions-
2014

Art Supervisor: Mou Ichido Directed by Hiroyuki Itaya / Japanese Film

2009

Art Supervisor:BANDAGE Directed by Takeshi Kobayashi / Japanese Film

2007

Art Supervisor:THE WITCH OF THE WEST IS DEAD Directed by Shunichi Nagasaki / Japanese Film

2006

Art Advisor:JAPAN SINKS Directed by Shinji Higuchi / Japanese Film

2006

CONCEPT DESIGN:NIGHT TIME PICNIC Directed by Masahiko Nagasawa / Japanese Film

1999

ART PRODUCE:GEMINI Directed by Shinya Tsukamoto / Japanese Film

1990

PAINTS:SUKI! Directed by Takayoshi Watanabe / Japanese Film

1990

CHARACTER DESIGN:INAMURA JANE Directed by Keisuke Kuwata / Japanese Film
Exhibitions
2014

PRODUCTION DESING EXHIBITION:"When Marnie Was There"
(Edo-Tokyo Museum/Tokyo, JAPAN)Art Supervising and Production Design

2014

PRODUCTION DESING EXHIBITION:"Buildings in Studio Ghibli Animation Films 』
(Edo-Tokyo Open Air Architectural Museum/Koganei-city Tokyo, JAPAN)Concept Design

2013

RODUCTION DESING EXHIBITION:"The Film World of Kohki Mitani by Yohei Taneda and Yohei Taneda's Other Production Designs ; TANEDA YOHEI NI YORU MITANI KOHKI EIGA NO SEKAIKANTEN ~KIYOSU KAIGI MADE NO EIGA BIJUTSU NO KISEKI, SOSHITE・・・"
(The Ueno Royal Museum/Tokyo JAPAN)

2012

PRODUCTION DESIGN/ART EXHIBITION:"Yohei Taneda Exhibition 'Petit Louvre' in Taiwan" Exhibition Tour
(National Museum of History/Taipei city, TAIWAN)

2012

PRODUCTION DESIGN/FILM ART EXHIBITION:"Yohei Taneda Exhibition 'CINEMA ARTS' in Taiwan" Exhibition Tour
(Songshan Cultural Park/Taipei city, TAIWAN)

2012

PRODUCTION DESIGN/ART EXHIBITION:"Yohei Taneda Exhibition 'Petit Louvre' in Taiwan"
(Kaohsiung City Arts Zone Pier-2, P2/Kaohsiung City, TAIWAN)

2012

PRODUCTION DESIGN/FILM ART EXHIBITION:"Yohei Taneda Exhibition 'CINEMA ARTS' in Taiwan"
(Kaohsiung City Arts Zone Pier-2, C1&C2/Kaohsiung City, TAIWAN)

2011

PRODUCTION DESIGN/FILM ART EXHIBITION:"The Secret World of Arrietty and Yohei Taneda" Exhibition Tour
(The Niigata Prefectural Museum of Modern Art/Nagaoka city, Niigata JAPAN)

2011

PRODUCTION DESIGN/NEW PERMANENT COLLECTION EXHIBITION:"Lifestyle 2050"
(National Museum of Emerging Science and Innovation/Aomi, Tokyo JAPAN)

2011

PRODUCTION DESIGN/FILM ART EXHIBITION:"The Secret World of Arrietty and Yohei Taneda" Exhibition Tour
(Hyogo Prefectural Museum of Art/Kobe city, Hyogo JAPAN)

2011

PRODUCTION DESIGN/FILM ART EXHIBITION:"The Secret World of Arrietty and Yohei Taneda" Exhibition Tour
(The Museum of Art, EHIME/Matsuyama city, Ehime JAPAN)

2010

PRODUCTION DESIGN/FILM ART EXHIBITION:"The Secret World of Arrietty and Yohei Taneda"
(Museum of Contemporary Art Tokyo/Kiba, Tokyo JAPAN)

2010

PRODUCTION DESIGN:"Petit Louvre in Karuizawa" Exhibition Tour
(Musee d'art Mercian KARUIZAWA/Karuizawa, Nagano JAPAN)

2010

INSTALLATION/FILM ART EXHIBITION:"TANEDA'S COOLSINGEL CUBE"
(Rotterdam, THE NETHERLANDS)

2008

PRODUCTION DESIGN:"Petit Louvre"
(Ghibli Museum, Mitaka/Mitaka city, Tokyo JAPAN)

2004

Supervisor:"Scenery of Cities from INNOCENCE"
(Mori Urban Institute for the Future/Roppongi, TOKYO JAPAN)

2001

PRODUCTION DESIGN/FILM ART EXHIBITION:"Art and Visual Exhibition for a film 'BETWEEN CALMNESS AND PASSION'"
(Theater Mall, Fuji Television/Daiba, Tokyo JAPAN)

2001

PHOTO EXHIBITION:"Fake-Scenery Made and Filmed – From 'SLEEPLESS TOWN' to 'HOTOKE' and 'BETWEEN CALMNESS AND PASSION'"
(MINOLTA Photo Space/ Shinjuku, Tokyo JAPAN)

2000

PAINT DISPLAY:Contemporary Japanese Architecture "Towards Totalscape"
(The Netherlands Architecture Institute (NAI)/Rotterdam, THE NETHERLANDS)

2000

FILM ART EXHIBITION:"TOWN for the FILMS – From City Into Village, Japanese Film Architecture by Yohei Taneda"
(The Netherlands Architecture Institute (NAI)/Rotterdam, THE NETHERLAND)
― and many others
Events and Concerts
2014

Concert Art Supervising:Perfume 5th Tour 2014 "GRUN GRUN "


2009

Event Production Design:Nagasaki Huistenbosch Summer Festival Theater, Festival of Light "Fantomatico!"
(Nagasaki Huistenbosch/Sasebo city, Nagasaki JAPAN)

2008

Event Production Design :Nagasaki Huistenbosch Summer Festival Theater, Festival of Light "Fantomatico!"
(Nagasaki Huistenbosch/Sasebo city, Nagasaki JAPAN)

2007

Event Production Design:Nagasaki Huistenbosch Summer Festival Theater, Festival of Light "Fantomatico!"
(Nagasaki Huistenbosch/Sasebo city, Nagasaki JAPAN)

2004

Event Produce:"BRAVO SASEBO FESTIVAL"
(Sasebo city where the scene of a film "69 sixty nine" that Yohei Taneda worked on as a Producton Designer/Sasebo city, Nagasaki JAPAN)
― and many others
Stages
2011

STAGE DESIGN:"Bedge Pardon" Written and directed by Kohki Mitani
(SETAGAYA PUBLIC THEATRE/Sangenjaya, Tokyo JAPAN)

2004

STAGE DESIGN:"THE STORY OF TWO WOMEN SOLDIERS" Written and directed by Yoji Sakate
(The Pit, New National Theater/Hatsudai, Tokyo JAPAN)

2000

STAGE DESIGN:"OMUKAE JUNBI" Written and directed by Hisashi Saito
(Produce:SHIGEKI, Coorporated Produce:THIRD STAGE, Theater MOMO/Nakano, Tokyo JAPAN)
Commercial Films
2014

Suntory /Corporate Advertising Series

2013

ASAHI BEER/ASAHI SUPERDRY CRANK UP Directed by John Woo

2011

House Foods Corporation/House JAVA CURRY:JAVA-TTE HIROGARU, MUNE GA JAVA-TSUKU

2010

Mitsubishi UFJ Morgan Stanley Securities Co., Ltd./TANJO KOKUCHI, SEKAI NO CHIE

2008

NTT docomo/24 Hours Free Phone Calls for Companies:SHACHO TO SHAIN

2008

House Foods Corporation/House JAVA CURRY:ICHIBA, GAZEBO NO FUTARI

2008

Dainippon Sumitomo Pharma Company, Limited/SAKAMICHI, SANPATSU

2008

TOKYO OLYMPIC Bidding Promotion for the 2016

2007

Sapporo Breweries Limited/Company Promotion:TSUKURU SHIKANAI

2007

House Foods Corporation/House JAVA CURRY:TENGOKU NO BEACH, TREE BARCONY

2007

MORINAGA & CO., LTD./Weider in Jelly:KARADA-DUKURI NO SUKINA OTOKO

2006

Kirin Brewery Company, Limited/NODOGOSHI NAMA series

2006

Mitsubishi UFJ Securities Co., Ltd./KIGYO, SHINTAKU

2006

Fujitsu Limited/FMV:HENSHIN

2006

NTT dokomo/FOMA TV Phone:RIYU, SAGASHIMONO, CHUSAI

2005

American Express Company/My life. My card. Ken Watanabe in KYOTO:HYOSHIKI, HODO

2005

UCC Ueshima Coffee Co., Ltd./Sugar-Free BLACK:Future Media

2005

Kirin Brewery Company, Limited/NODOGOSHI NAMA series

2005

Asahi Soft Drinks Co., Ltd./Wakamusha:KIRE-AJI RYOKUCHA TOJO, RYOKUCHA HA KIRE-AJI

2004

House Foods Corporation/House JAVA CURRY:MORITAKA・EGUCHI TOJO, KARAI GA SHIAWASE TENNIS

2004

NTT/Spring Fiar:YARU FIGURE
― and many others
TV Programs
2011

Art Supervisor:WOWOW, the program to celebrate its 20th anniversary
"short cut"(WOWOW/Written and directed by Kohki Mitani)

2006〜

PRODUCTION DESIGN:"THE CAMBRIAN PALACE"(TX/every Thu. 22:00~ On Air)

2002

CONCEPTUAL DESIGN:"PRIVATE DETECTIVE; MIKE HAMA" (YTV)

2001

IMAGE DESIGN:"SHITTO NO KAORI; Le parfum de la jalousie" (ANB)

2001

ART PLANNING:"MEOTO MANZAI" (TBS)
― and many others
Music Videos
Perfume "Cling Cling"

Takako Matsu "TOKI NO FUNE" "I STAND ALONE" "SORA NO KAGAMI"

Porno Graffitti "HITORI NO YORU" "SAUDADE" "APOLLO"

L'Arc~en~Ciel "KASO"

Lili Chou-Chou "KYOMEI~KUKYO NA ISHI~" "I WANNA BE"

Elephant Kashimashi "KODOKU NA TABIBITO" "KANASHIMI NO HATE"

Tokyo Ska Paradise Orchestra "HAPPY GO LUCKY" "BLUE MERMAID" "GOLD RUSH"

Tamio Okuda "TSUKI WO KOERO"

UNICORN "SUBARASHII HIBI" "YUKI GA FURU MACHI"

X Japan : hide "EYE'S LOVE YOU"

Tatsuya Ishii "WHITE MOON IN THE BLUE SKY"

Keisuke Kuwata "TSUKI"

JUDY AND MARY "BLUE TEARS" "Cheese 'PIZZA'"

DREAMS COME TRUE "SOUDAYO" "ROMANCE"
― and many others
Graphics
2012

PACKAGE:Blu-ray / DVD "A Ghost of a Chance"(Directed by Kohki Mitani)Special Edition

2012

ILLUSTRATION:Charity single CD by Various Artists "All You Need Is Love"

2010

TITLE/CREDIT TITLE:"A Ghost of a Chance"(Directed by Kohki Mitani)

2010

ILLUSTRATION:Yo Hitoto Album CD "KARENGAI"

2009

ILLUSTRATION:CINECITTA

2008

PACKAGE:DVD "The Magic Hour"(Directed by Kohki Mitani)Special Edition

2008

TITLE/CREDIT TITLE:"The Magic Hour"(Directed by Kohki Mitani)

2006

PACKAGE:DVD "Suite Dreams"(Directed by Kohki Mitani)Special Edition

2006

TITLE/CREDIT TITLE:"Suite Dreams"(Directed by Kohki Mitani)
― and many others
Books
     

2014

Kadokawa one theme " The way to make the Studio Ghibli Animation Film World -When Marnie Was There" Yohei Taneda (Kadokawa ) Japanese

2014

Exhibition "When Marnie Was There × Yohei Taneda Official Guidebook" (Kadokawa) Japanese

2013

Exhibition "The Film World of Kohki Mitani by Yohei Taneda and Yohei Taneda's Other Production Designs ; TANEDA YOHEI NI YORU MITANI KOHKI EIGA NO SEKAIKANTEN ~KIYOSU KAIGI MADE NO EIGA BIJUTSU NO KISEKI, SOSHITE・・・" Art book (PIA) Japanese

2010

Exhibition "The Secret World of Arrietty and Yohei Taneda" Art book (Studio Ghibli) Japanese

2009

"Towards Somewhere Far Away ; DOKOKA TOKU-HE " Yohei Taneda (Shogakukan Inc.) Japanese

2008

"TRIP for the FILMS ; ARTWORKS from 'Shikoku' to 'The Magic Hour' featuring 'KILL BILL Vol.1′"Yohei Taneda (KADOKAWA GROUP PUBLISHING) Japanese

2007

"THE HOT SET ; YOHEI TANEDA PRODUCTION DESIGNER ANOTHOLOGY" Yohei Taneda (Media Factory) Japanese

2004

"INNOCENCE ; The Official Art Book" ("INNOCENCE" DVD Collector's Box/Tokuma Shoten) Japanese

2002

"The Art of Kamaitati no yoru 2 ; MIKAZUKI-JIMA" Yohei Taneda (Chunsoft) Japanese

2002

"Jinsei Tsuji + Yohei Taneda shiki, Eiga zukuri no Tabi" a coauthor ; Yohei Taneda (Sekaibunkasha) Japanese

1998

"TOWN for the FILMS; ARTWORKS from 'Swallowtail Butterfly' to 'Sleepless Town'" Yohei Taneda (Kadokawa Group Publishing) Japanese
Publication
2014-

ESSAY:"Yohei Taneda Space in the Film" Monthly Magazine 'GOETHE ' Gentosha Inc. Under serialization

2012

ESSAY:"Sai・Bi・Fu" on the evening newspaper column, every Wednesday, Asahi Shimbun(Mar. 7th 2012 〜 Mar. 28th, all four-part series serialization)

2011

ESSAY:"Ozu-san no Chimitsu-na Eiga Sekai" DVD&BOOK, Yasuziro Ozu Masterpiece Collection "Ohayou", Shogakukan Inc.

2011

INTERVIEW reprint:"Eiga Bijutsu no Yakuwari ha, Haikei ni Engi Saserukoto" Book "Shigoto no Hanashi, specialist 32 people talk about 'Yarinaoshi and Kurikaeshi' " Interviewed by Shunsuke Kimura, BUNGEISHUNJU Ltd. / Interview from "Shigoto no Hanashi, Production Designer Yohei Taneda" Magazine "Shukan Bunshun"(Nov. 13th Issue)

2011

APPEARANCE:TV Program "Bokura no Jidai" Fuji Television(Feb. 2nd 2011 OA)

2011

DESIGN:"Taneda's Cube" idea box No.131, Magazine "Numero TOKYO"(Double number of Jan. and Feb. 2011 issue)

2010

INTERVIEW:Film Craft "Production Design" Fionnuala Halligan ( ILEX Press) English

2010

TALK EVENT:"Film maker's perspective, The World of Yohei Taneda" The 23rd Tokyo International Film Festival

2010

INTERVIEW:"Front Runner, Production Designer Yohei Taneda" on Newspaper, Asahi Shimbun "be on Saturday"(Sep. 4th 2010)

2010

ESSAY:"from Yentown to Karengai" Magazine, Coyote "Saisho no Ippo" Switch Publishing Co., Ltd(No.44)

2010

CONCEPT DESIGN(feature article)& INTERVIEW:"The Secret World of Arrietty and Yohei Taneda", Magazine "BIJUTU TECHO"(Sep. 2010 issue)

2010

INTERVIEW reprint:"Ii Deaikata wo Shiteiruka, Sokode Umaku Un wo Tsukameruka Doka" Book "NHK, Top Runner no Kotoba" MIKASA SHOBO CO., LTD. / Interview, from TV Program "Top Runner" NHK(Oct. 30th 1998 OA)

2010

INTERVIEW reprint:"Hasso wo Genten ni Modoshita hoga, Yori Simple de Chikara-zuyoi Hyogen ni Chikazuku Kotoga Dekiru" Book "Shakai wo Ugokasu Kikaku-jutsu" written and edited by Kundo Koyama, CHUKO SHINSHO Laclef / Interview from Radio Program "TOKYO SMART DRIVER" J-WAVE(Oct. 12th through 16th 2009 OA)

2010

ESSAY:"Eiga Bijutsu no Yakuwari" Monthly report of the Agency for Cultural Affairs(Aug. 2010 issue)

2009

INTERVIEW rerecord:DVD "Suzuki Toshio no Ghibli Ase-mamire" Walt Disney Studios Home Entertainment / Appearance form Radio Program "Suzuki Toshio no Ghibli Ase-mamire" Tokyo FM

2009

ESSAY: "Production Design Best 10" Mook, Kinema-Junpo "All Time Best, Film Heritage 200; Japanese Film ver."

2009

APPEARANCE:TV Program "Watashi ga Kodomo dattakoro" NHK(Nov. 1st OA)

2009

ESSAY&ILLUSTRATION:"Sorairo no Kawa, Oyabegawa" on "Etchu Sanka" Newspaper, THE KITANIPPON SHIMBUN(Oct. 3rd 2009 issue)

2009

ESSAY&ILLUSTRATION:Travel writing of Slovenia "Monogatari no Hisomu Kuni, Shimpi no Yama he", In-flight magazine "SKYWARD" from JAL group(Sep. 2009 issue)

2009

ESSAY&PHOTO:"Scenografo ga yuku" Newspaper, Kyodo News(Aug. 4th 2009 issue 〜 all 5 issues, serialized)

2009

APPEARANCE:TV Program "JOUNETSU-TAIRIKU" TBS(Jun. 21st OA)

2008

ESSAY:"Tokyo, Maboroshi wo omou Machi" In-flight magazine, JAL group "SKYWARD"(Mar. 2008 issue)

2008

ESSAY:"Ang Lee size no Open Set, Satsuei-genba wo otozurete" Magazine, Kinema-junpo(Late Jan. issue)

2006

INTERVIEW:Conversation with Yohei Taneda "Listen to the Movies" Magazine, Kinema-junpo(Late Apr. 2006 issue through Late Nov. 2007 issue, serialized. Added a special interview with Dante Ferretti on Late Sep. 2009 issue / all 15 series)

2005

JUDGE:"THE SUPER DRY ART 2005"

2005

ESSAY&ILLUSTRATION:"TRAVELOGUE" on "Qui! La! La!", Subscription Magazine(Jul. 2005 issue through Jun. 2006 issue, serialized)

2005

Product Design reprint:No.13 Shogi, Book "THE PERMANENT COLLECTION OF NEW DESIGN PARADISE" Fusosha Publishing Incorporated / from TV Program "NEW DESIGN PARADISE" Fuji Television(Jul. 7th 2004 OA)
― and many others
Others
2012

CONCEPT DESIGN:A new opening title sequence for Nihon Eiga Senmon Channel

2011

SHORT FILM DIRECTION:"MIRAI YOSOUZU"(Lifestyle 2050, National Museum of Emerging Science and Innovation)

2010

TITLE BACKGROUND DESIGN:"A Ghost of a Chance"(Directed by Kohki Mitani)

2004

PRODUCT DESIGN:NEW DESIGN PARADISE "No.13 Shogi" (Fuji Television)

2002

ART DIRECTION:Video Game Program "Kamaitachi no yoru 2 ; Kangokuto no Warabeuta" (CHUNSOFT)

1998

STORE DESIGN:"bar LEM" (Azabujuban, Tokyo JAPAN)

1997

PRODUCTION DESIGN:"Miyuki Nakajima's show, 'YAKAI' vol.8" (Directed by Kichitaro NEGISHI)

1996

PRODUCTION DESIGN:"Miyuki Nakajima's show, 'YAKAI' vol.7" (Directed by Kichitaro NEGISHI)
― and many others
Awards
2014

"Kiyosu Kaigi" (Directed by Kohki Mitani)
Nominated for the Best Production Designer/The 37th Japan Academy Prize.

2012

"Warriors of the Rainbow ; Seediq Bale"(Directed by Wei Te-Sheng)Taiwanese Film
Nominated for the Best Production Designer/The 6th Asian Film Awards.

2012

"A Ghost of a Chance"(Directed by Kohki Mitani)
Nominated for the Best Production Designer/The 35th Japan Academy Prize.

2011

"Warriors of the Rainbow ; Seediq Bale"(Directed by Wei Te-Sheng)Taiwanese Film
Nominated for the Best Production Designer/The 48th Taipei Golden Hourse Festival.

2011

The decoration from Japanese Government, the Medal with Purple Ribbon.

2011

"Villain"(Directed by Lee-Sang Il)
Nominated for the Best Production Designer/The 34th Japan Academy Prize.

2010

"VILLON'S WIFE"(Directed by Kichitaro Negishi)and "AIR DOLL" (Directed by Hirokazu Koreeda)
The Award of the Minister of Education, Culture, Sports, Science and Technology in Film category of 2009 Art Encouragement Prizes, Japan's Agency for Cultural Affairs.

2010

"VILLON'S WIFE" (Directed by Kichitaro Negishi)
Won the Best Production Designer/The 33rd Japan Academy Prize.
The Best Art Direction/The 64th Mainichi Film Awards.

2009

"The Magic Hour" (Directed by Kohki Mitani)
Nominated for the Best Production Designer/The 32nd Japan Academy Prize.
Nominated for the Outstanding Achievement in Art Direction/The 3rd Asian Film Award.

2007

"Hula Girls" (Directed by Lee-Sang Il)
Nominated for the Best Production Designer/The 30th Japan Academy Prize.
The Best Art Direction/The 61st Mainichi Film Awards.

2007

"The Wow-Choten Hotel ; The U-Choten Hotel" (Directed by Kohki Mitani)
Nominated for the Best Production Designer/The 30th Japan Academy Prize.
The Best Art Direction/The 61st Mainichi Film Awards.

2003

"KILL BILL Vol.1"(Directed by Quentin Tarantino)
Nominated for the Best Production Designer/Art Directors Guild in the USA.

1999

"SLEEPLESS TOWN ; FUYAJO" (Directed by Lee Chi Ngai)
Won The Best Production Designer/The 18th Hong Kong Film Awards.
Nominated for the Best Production Designer/The 22nd Japan Academy Prize.

1997

"Swallowtail Butterfly" (Directed by Shunji Iwai)
Nominated for the Best Production Designer/The 20th Japan Academy Prize.




Sep. 13th 2014