PORTFOLIO
TRIP for the FILMS; ARTWORKS from "Shikoku" to "The Magic Hour" featuring "KILL BILL Vol.1″
2008
KADOKAWA GROUP PUBLISHING 2008.06.18 on sale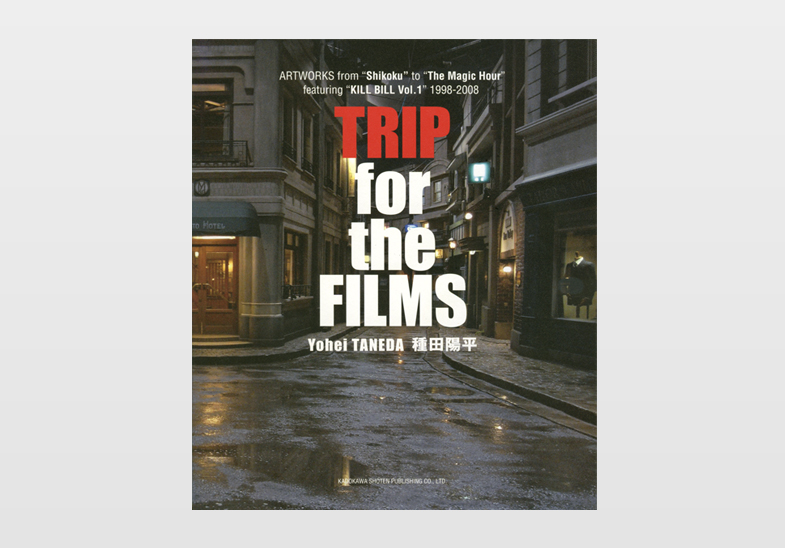 Sequel to TOWN for the FILMS(1998).
Journey for films never stops…  You cannot keep the memorable sceneries in the actual world. But instead, that nostalgic world is waiting for you, in films.
His journey during the years from 1998 till 2008 is depicted by his films and works, shown by the photographs, his sketches and essays
- to unfold the mysterious, deep and intense world of film art.English texts partially included.
ISBN:978-4-04-854196-1-C0074
KADOKAWA GROUP PUBLISHING:TRIP for the FILMS ARTWORKS from "Shikoku" to "The Magic Hour" featuring "KILL BILL Vol.1″
(Japanese only)
amazon:TRIP for the FILMS ARTWORKS from "Shikoku" to "The Magic Hour" featuring "KILL BILL Vol.1″